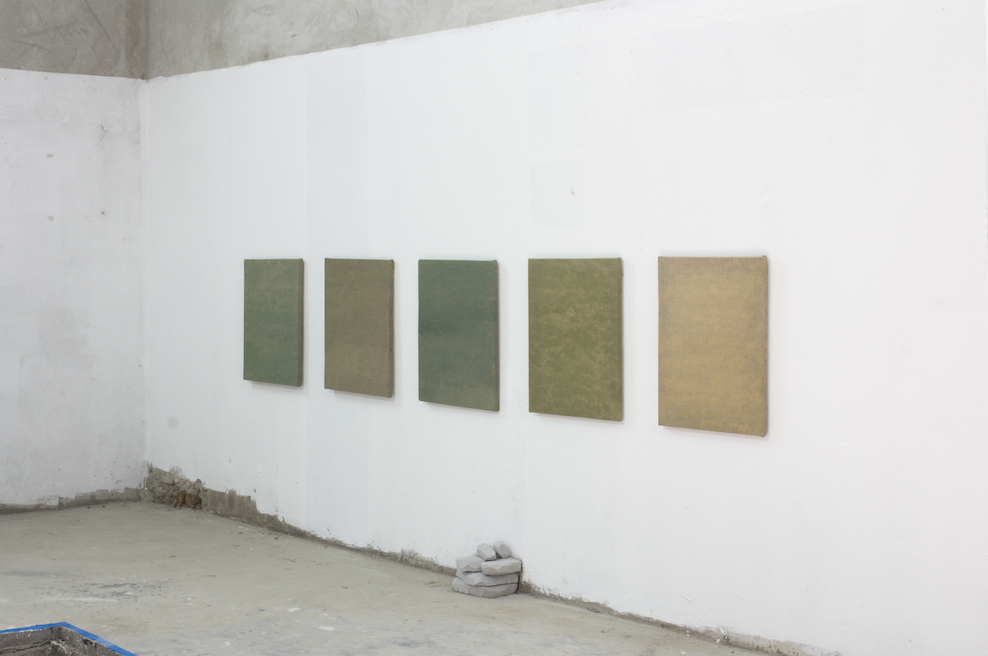 New Poem
Kristoffer Zeiner
Radical Gallery, Veliko Turnovo
17.05 - 23.05.2018
Radical Gallery presents a solo exhibition with new works by Norwegian visual artist Kristoffer Zeiner. Entitled New Poem, the exhibition includes a series of paintings and a text based work. Based on Zeiners interest on site specificity and storytelling, New Poem is part of his ongoing series called Souvenirs from Yesterday – Speculation Upon Places.
Kristoffer Zeiner (b.1987, NO) lives and works in Amsterdam. This is his first solo exhibition in Bulgaria. New Poem is a result of his two months residency at ARV.I
www.kristofferzeiner.cargo.site
/ /
I don't really remember what happened yesterday.

I went by « The Hill » where we used hang out to clarify my concerns. The sky is as clear as before, pitch blue, with only companion the burning light of the sun. Of course, it is when I look for loneliness that someone appears. I noticed the shepherd from distance so I deviate my original route to avoid the slow torture of his monologues. I think he is loosing his mind. While I was sneaking behind his back, I caught him storytelling to his flock. I felt so empty. My desolation brought me to crouch behind a bush to listen. His rambling discourse was actually helpful. He began by venting hatred against the group, saying that he perhaps exhausted his life taking care of theirs: « where has my dreams gone? » he cried (in front of the imperturbable audience), pointing at each participants as if he was in the chase of his life slayer. I felt uncomfortable and strangely the only one guilty. Suddenly he laughed loudly and evoked « the holy home ». His insanity gave me chills. What was supposed to be « the holy home »?

Therefore he suggested that he used to own « the holy home ». He described it as the mother of all homes: its inner body containing majestically all the existing living spaces from the mere hut to the grandiose castle. The youngest and most impetuous member of the audience interrupted him with ardor: « what is the color of the walls? ». The shepherd, obviously upset, replied that it has all the colors. The doubtful agitator immediately continued: « how could you see that, you, who does not have all the eyes? ». The shepherd could not stand any more rebellion about his truth. He slowly arose from his stool and with one hand unbuckles the sheath of his knife. At this point I had no choice to keep quiet and to be the gloomy witness of the slaughter.

This was right. I do not have all the eyes. It may explain why. Why I cannot understand you.
Nadjim Bigou, 2018